As a newlywed, this year will be my first mother's day with a mother-in-law. I have been racking my brain for what would make a nice gift. Honestly, this sweet lady raised my wonderful husband during his difficult years – I want to honor her with something special! I am so excited to have collected these gorgeous and unique mother's day gift ideas to share. These gifts are perfect for mothers and mothers-in-law, and also grandmothers, aunts, nieces, and sisters-in-law. If you are looking for beautiful, unique, personalized, precious, and not-too-expensive mother's day gifts, keep reading!
This post uses affiliate links. This means that I may be compensated at no cost to you if you make a purchase using one of my links. Please see our policies page for more information.
Personalized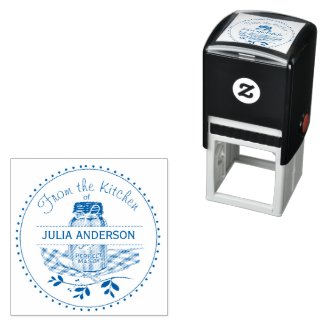 Personalization is so fun! Why not personalize a self-inking stamp for your mother, grandmother, or mother-in-law? I love this
"From the Kitchen of…" stamp
by
arrayforhome
at Zazzle.com. It comes in nine different colors and two different sizes. It would be perfect for a lady who likes to cook and bake. Isn't that mason jar image adorable?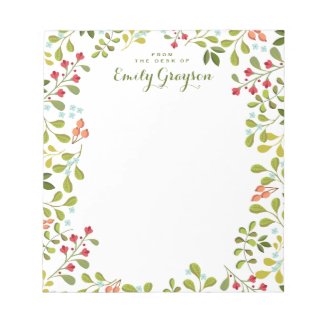 Decorative
When you picture your mom's home, does it seem as if she is missing something? Perhaps a couple throw pillows on the couch or something to hang on the wall in the kitchen? This watercolor throw pillow from JunkyDotCom communicates Mother's Day sentiments in a cute way. It's also available as an outdoor pillow!
If a special lady in your life has a favorite or cherished china pattern, like my grandmother does, a piece that she's missing might make a lovely gift. Replacements, Ltd. has one of the largest collections of replacement china and glassware patterns, and they make beautiful custom pieces out of extra china. For example, I ordered a clock made out of a plate from the same pattern as my grandmother's china. It made a memorable gift for both of us. (You can see my grandmother's china pattern in this post's featured image. Isn't it lovely?)
I also love the gorgeous monograms that I've seen on front doors recently. I even got one for my wedding! Initials are not just for newlyweds, though. Mothers and grandmothers would love this more refined take on modern monogram signs. Look how gorgeous that circle design is!

Faith-Based
I am honored that my mother, grandmother, mother-in-law, and grandmother-in-law are all believers. What joy this brings to my heart! If you share your faith with the special lady you are gift-hunting for, why not give her a gift that will bless her soul? Morgan Harper Nichols (the lovely lady behind Her Binder Project) has released these gorgeous devotional journaling for moms pages. They are beautiful and are a perfect match to the monthly Her Binder Project devotionals. (You can also catch seven days of the mom journal for free here!)
A lovely gift to celebrate a significant mother's day would be a Bible or devotional book. The New Mom's Prayer Bible comes highly recommended, as does the Mom's Devotional Bible, and both are New International Version. There are other lovely options for mothers who prefer the New King James Version (this gorgeous large print edition) and ladies who would like to journal in their Bibles (see my review of two popular journaling Bibles). A woman who is interested in learning more about Scripture might enjoy studying the Women of the Bible yearlong devotional. Don't forget to write a personal note in the front cover of the book!
Which mother's day gifts best suit your mom or mom-in-law?
P.S. Want to share this gift guide with your friends? (Or give your husband some ideas?) Pin this for later!